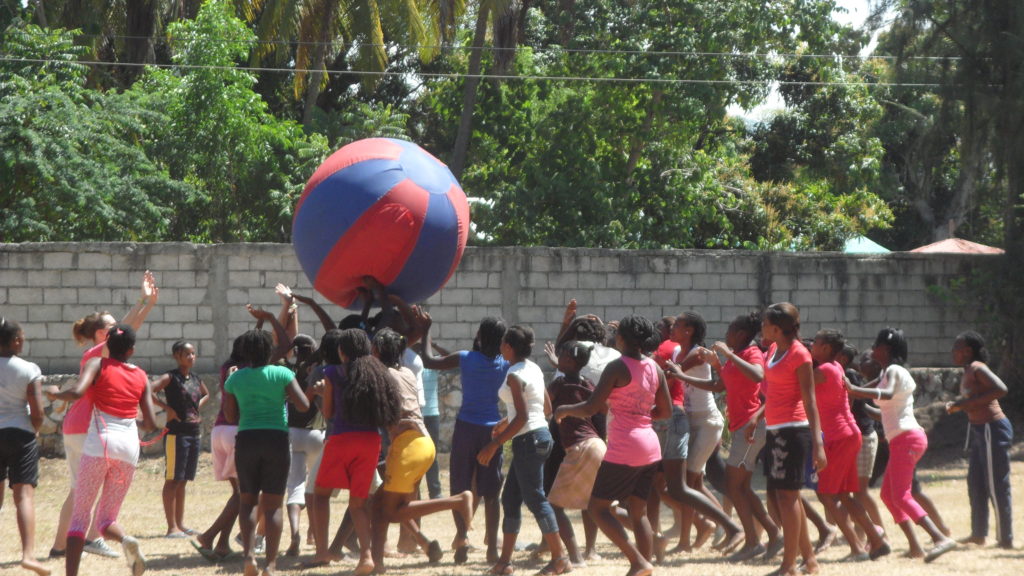 August Prayer Letter
God's hand of grace was upon the camp again this year! There was a spirit of peace and willingness to comply with all the rules. Normally, there is some resistance to turning in their cell phones to Pastor Salomon when they check in – but not this year. The Lord blessed in many ways one of which were 60 life-changing decisions; some for salvation, some for rededication, and some coming forward for prayer to overcome sin in their lives. The preaching was strong, decisions were intense, and prayers were heart-felt and earnest. Here are a few testimonies from the campers.
Camp Bossier helped me see my life in a different way. The Gospel message I heard helped me make new decisions for my life. I learned that I need to say 'no' to sinful propositions that don't please the Lord. I wish I had heard these things three years ago. I hope it's not too late. Please pray for me.

The grace of God and the staff at Camp Bossier brought healing to me three years ago from evil spirits that tormented me. These spirits were trying to kill me. They made me feel like there was no hope. But the power of prayer from the staff at Bossier brought healing to me. I thank God for bringing me here.

The Lord made me come to camp this year though I didn't want to. I felt that everything being said was meant for me. I struggle with my thoughts because I look at pornographic films and copy some of what I see in the films. But I want to be faithful to God and melt myself into God's hands. Please pray for me.
Following Camp Bossier by the Sea, Pastor Salomon and I (Sarah) will conduct a week of camp in Charles – August 7 to 16. Last year some young people from the North requested that Pastor Salomon conduct a camp for them in Charles. He did, and they loved it. This summer he will do this camp again. And what's even more exciting is that Pastor Mike Knight, Community Baptist Church, Garner, North Carolina, will be coming to participate in the camp with a team of 25. It's been 11 years now since I've ministered in that area. The folks up there are anxiously awaiting our presence. Please pray for a mighty moving of the Spirit of God to bring souls to Christ, to live godly, and to defy the works of Satan and the flesh. We are expecting 250 – 280 campers in Charles.
"Blessed is he who considers the poor; the Lord will deliver him in time of trouble."
(Psalm 41:1)
Our concerns continue! The western part of the peninsula still suffers. Recovery from Hurricane Matthew is far from over. When I (Sarah) visited those areas last fall, it broke my heart. Houses and gardens all laid flat! I knew it would require a widespread and massive aid program, and that would only slightly correct the suffering that I saw. Considering the fact that the hurricane casualties and losses have long since been out of the news, how then can folks be alerted to respond? Pastor Dieupie has great concerns because torrential rains are destroying the gardens they so carefully planted recently!! His vision is that we would stock a food warehouse, because he fears there will be dangerous hunger in the months to come. If God speaks to your heart concerning this need, please respond. We will call it the "emergency food relief bank."
Please keep Pastor Dieupie and the ministry he has in the Senate in your prayers. His load is heavy.
With thanks to you and praise to God for you,
Tom and Sarah Bennett
PS. We have changed our email address back to mfhline@charter.net