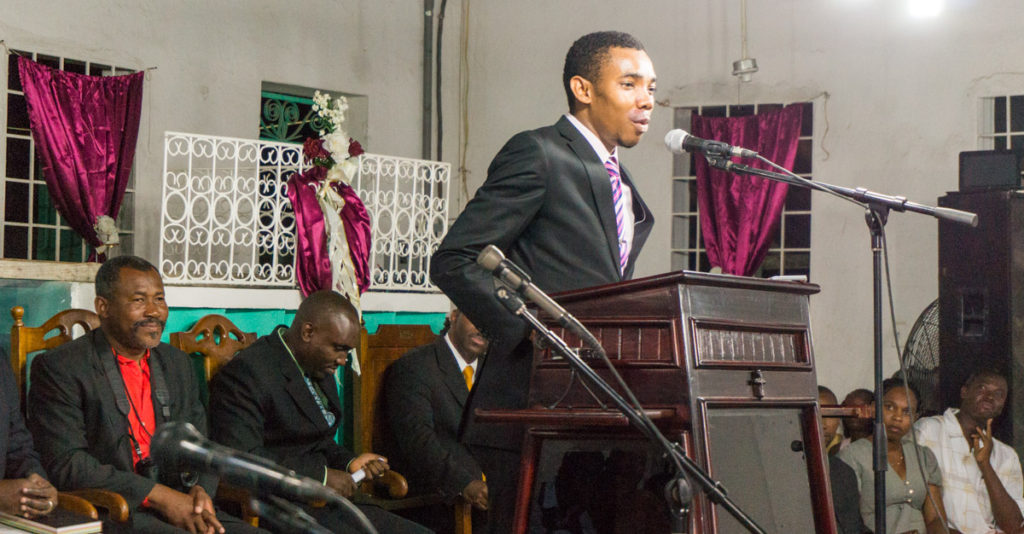 March Prayer Letter
"Blessed be the Lord, my rock, who trains my hands for war, and my fingers for battle . . . . my high tower and my deliverer . . . ."
(Psalm 144:1, 2b)
Indeed, the Lord has tried and trained our faith in this battle for Josué Laguerre's life! God has sustained us in this battle and amazingly protected Josué's life, beginning with his contracting typhoid fever, progressing to pneumonia, on to severe anemia with a dangerously low blood count, and throughout the high fevers that lasted for 48 days. Family and friends watched him deteriorating daily as fever and infection coursed through his body with no apparent relief in sight and no successful diagnoses from the doctors. Finally, the decision from the primary care doctor to save Josué's life was to medevac him out of Haiti. But the cost was staggering ($25,170) and momentarily left us stunned! However, we knew this was the only way to go. As we have already shared, Cuba was the destination chosen for two reasons: treatment would be less expensive than in the States, and there his wife has family in the medical community. So we began a rush to pull all the finances together.
In the providence of our Heavenly Pilot, the following path was charted by Him to accomplish the ultimate goal! MFH had been given some large gifts at the end of 2017 for certain ministry projects that were yet to be embarked on. God had put these projects on hold because He knew about the emergency that was soon to arise! We would have lost Josue had it not been the providence of God in His arrangement of all these details. Josué is MFH's and Hosanna's number one person. While Pastor Dieupie is the spiritual leader of the ministry, Josué has become the spiritual administrator who has cared for and directed all the phases of the ministry ever since Pastor Dieupie became a senator. We bless the Lord our Rock as we claim for Josué the promise in Psalm 118:17: "[He] shall not die, but live, and declare the works of the Lord."
A few days ago Josué was discharged, but the antibiotics are still being administered intravenously every 12 hours. He and his wife are in a small apartment within walking distance of the hospital. There are many expenses related to this medical emergency, and all the funds used to medevac Josué need to be reimbursed. We want to thank many of you who have been able to help us in this situation already. Please continue to pray for Josué and pray that all the borrowed funds can be replaced.
Praise to the Lord! Josué stands a very good chance of being fully released from the medical care in Cuba by the second weekend in March. Please pray that all will be well with his health by then. He and his wife are so eager to see their children (ages 6, 4, and 1), whose grandparents have so wonderfully cared for them during this long absence. We praise God for keeping them so graciously!
Our deep thanks to the Lord for each of you,
Tom and Sarah Bennett