Fall 2018 Newsletter
Helping Hand Scholarships for Hosanna Schools
Please help us assist students in struggling families!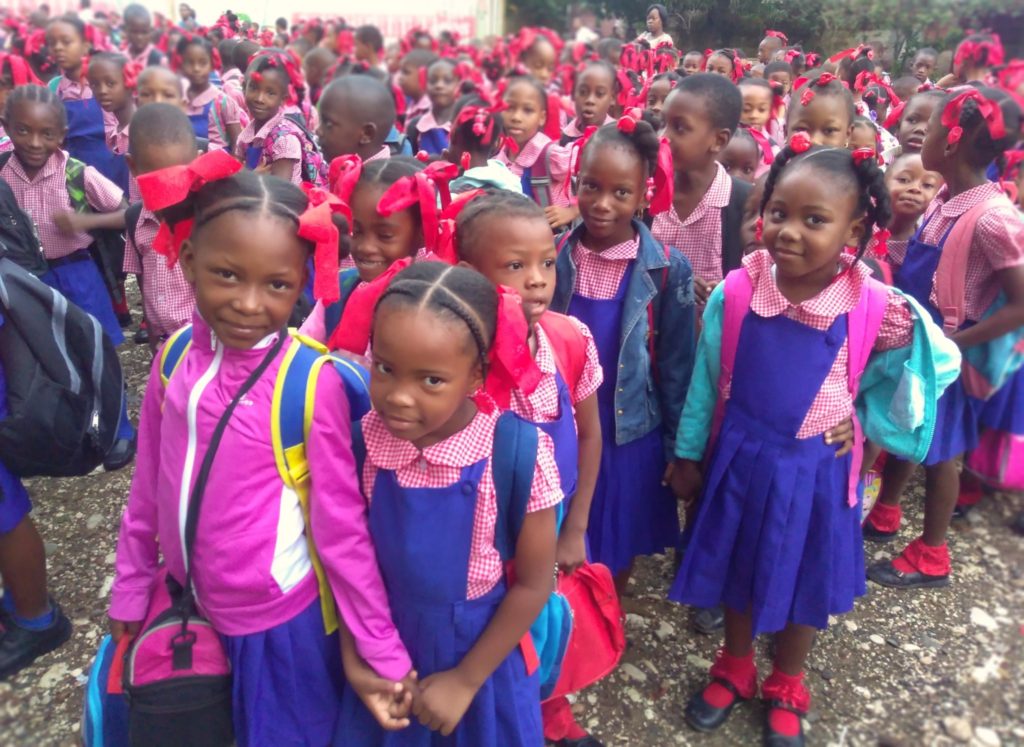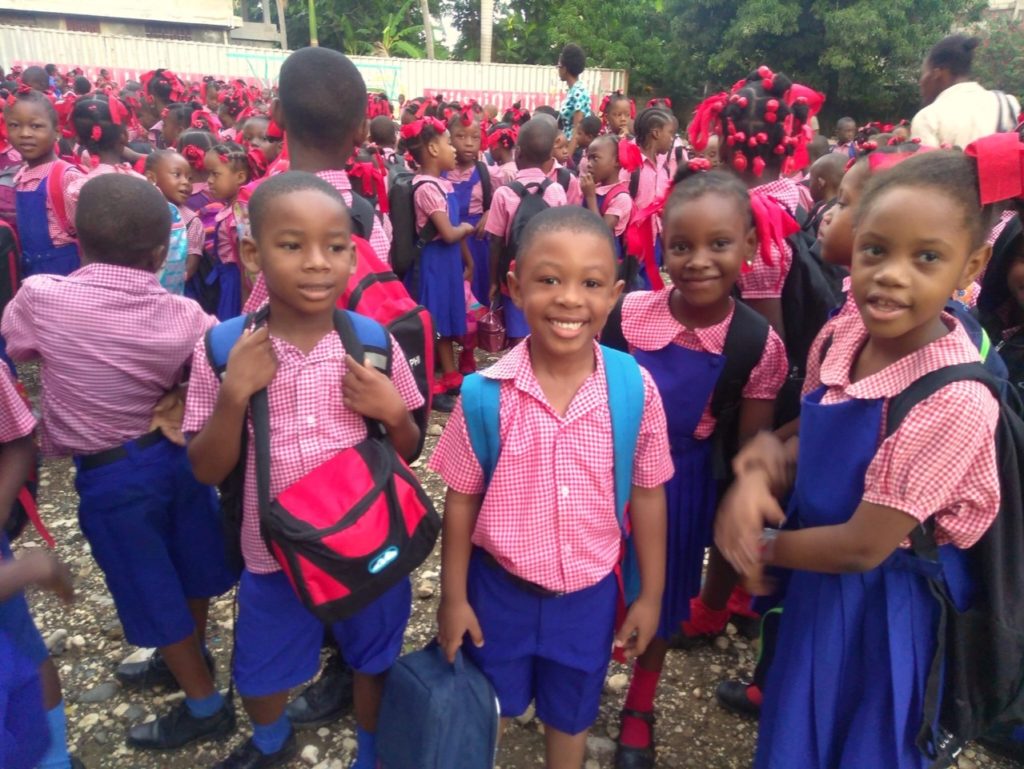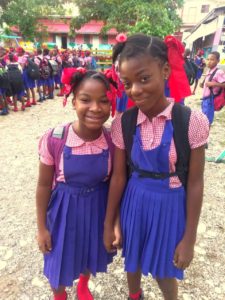 Helping Hand Scholarships is a program designed for our Hosanna Christian School families who covet a better education for their children but struggle with the overall cost. This fund helps many disadvantaged families keep their children in school in spite of sudden "third-world distresses" that come up overnight. Accelerated education involves hiring well-educated teachers, which escalates the cost of the education.
The accelerated educational program we promote graduates students who are able to compete in a job market populated mostly by Catholic- or state-educated young people. This level of education is badly needed in the Christian community. However, we welcome unchurched families who value high moral principles as well—because in time these families come to faith Christ!
Parents are filled with gratitude for this financial help! We praise God that we are able to offer it because of your  compassionate gifts.
Hosanna Radio 102.3—reaching an audience of over 1.5 million.

(Transmitting facility on the mountain)
Hosanna Radio is reaching over 1.5 million across the Southeast/Southwest. While radio broadcasting is one of our most expensive outreaches, yet it is absolutely the most effective evangelizing tool. Souls accept Christ on a continual basis. Testimonies come to us constantly of what the programming means to them.
"I found Christ as my Savior through Hosanna Radio and am now delivered from satanic influences. I am growing in Jesus."

"I don't have to worry that my children might hear something that's not correct on Hosanna. I keep it on all day with no worries."

"Hosanna Radio keeps me tired all the time. I can't turn it off at night to go to sleep. I'm up till 3 a.m. most nights, listening and getting blessed."

"I consider Hosanna Radio to be the only true evangelistic Gospel radio in the entire southern part of Haiti because you give 100 percent of airtime (besides the news) to spiritual programming."
We glorify God for giving us this station, and we thank all of you who hold it before the Throne of Grace through your prayers, and support it through sacrificial gifts.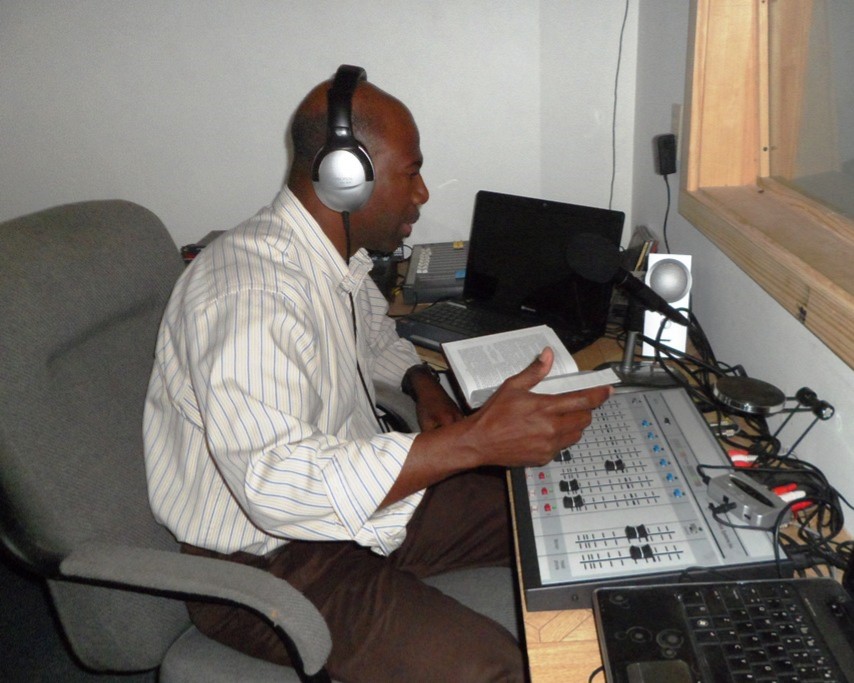 Increasing Hosanna's Caring Testimony
God has opened a door for a project that will reveal to the community a caring testimony of the Gospel we preach. This project is a lunchroom! Hosanna Elementary and High School is the only large school in Jacmel that doesn't have a hot lunch program. This need has been a burden on Pastor Dieupie's heart for many years. As the school has grown and gained popularity because of its academic excellence, the need has become more apparent. Many of the students come from poor families who are not able to give them more than some coffee and bread for breakfast. Others travel long distances with only a sandwich in their backpack to sustain them until they get home and eat their main meal at 3 p.m. Pastor Dieupie felt that the time to achieve this desire is now while he is a senator and he can get donated food from the government. Hence, through one of our Board Members, contact with a Christian foundation was opened to us. Our request was submitted, and approved, Praise God!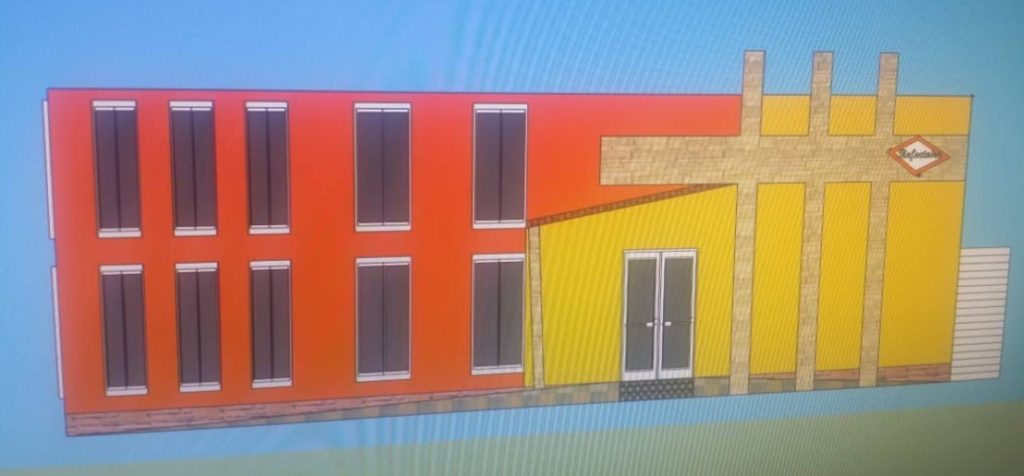 Artist rendering of lunchroom project
Now… Construction Volunteers are Seriously Needed
Block masons are the most pressing need for our project. However, we need "all hands on deck." In other words, general laborers are needed and welcomed! We are trusting that many who read this letter will respond. Construction project dates are January 9-18. Please contact MFH at (864) 631-2233.
18 Freshmen this Fall
The Bible Seminary continues to draw excellent young men to train for the ministry. Our new Dean of Students is Pastor Jean Aly Hector. This past summer he challenged and assigned the student body to participate in evangelism,
discipleship, hospital and new convert visitation, and community services. He is grateful to report 90 percent participation. Many of these men already have churches and families. It is a challenge to balance all their responsibilities and find work to support their schooling. Please keep their many needs in your prayers.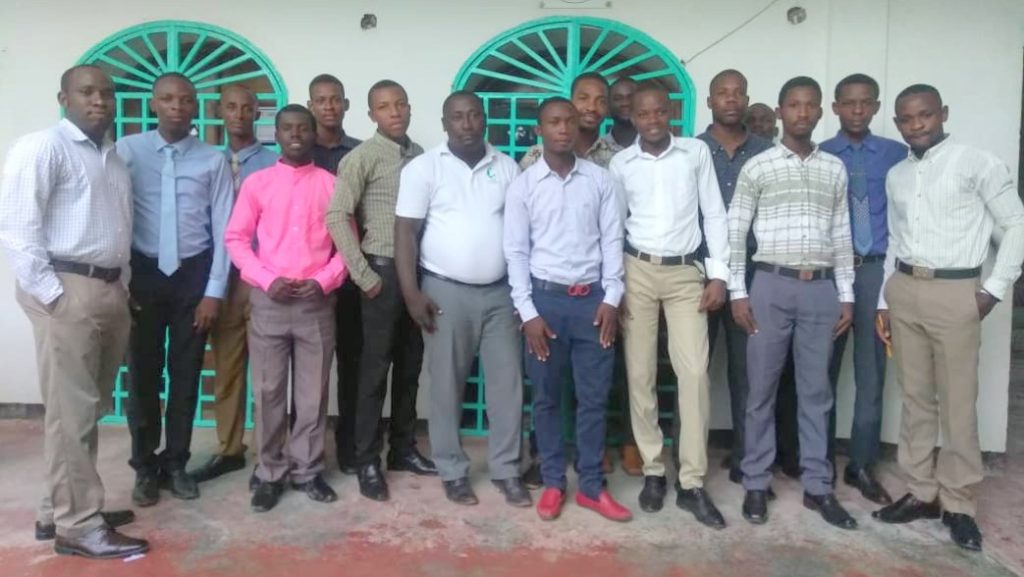 Developing Mont Flueri through the Gospel
Students making their own patterns.
VBS, soccer camp, and opening the Mont Flueri sewing school were triumphs for Pastor Rejouis and Hananeel Baptist Church. There were 120 in attendance in the VBS, with 28 professions of faith.  One young man who accepted Christ in soccer camp has already become very active in the church. The sewing school opened with 16 students. This school was envisioned by Pastor Rejouis for the community and developed through the entrepreneurial efforts of Ray and Sharon Belew, directors of Move Haiti Mission.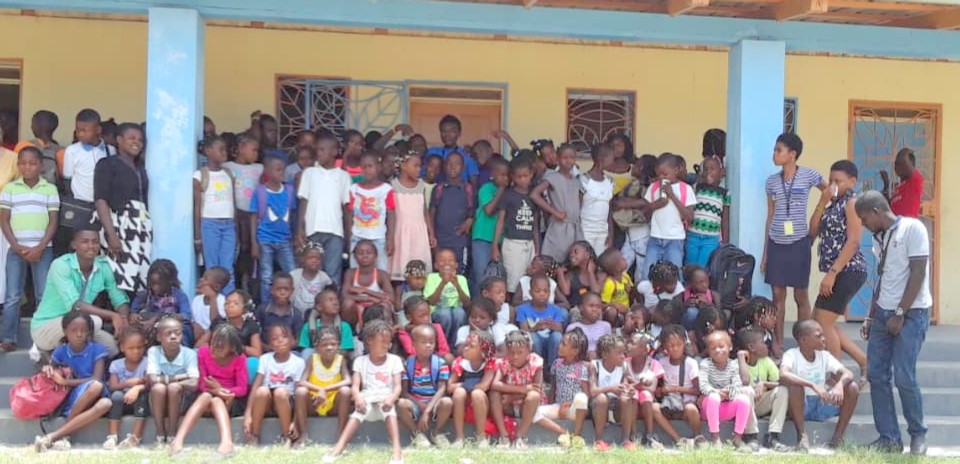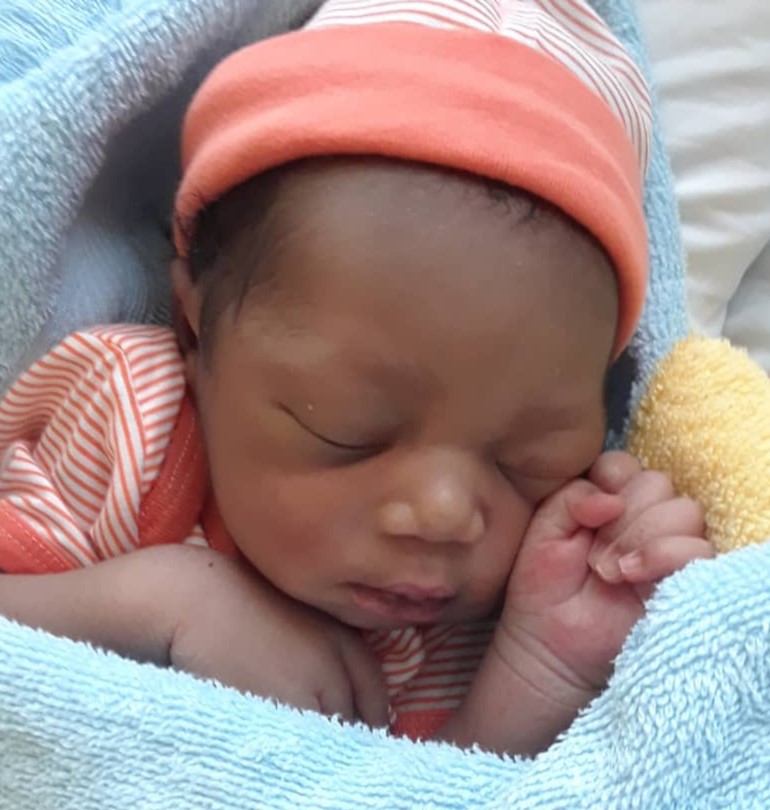 ---
Pastor and Mrs. Rejouis Jean-Maxis welcome the birth of their first child Marc Ariel born on October 15, 2018

---
Mission for Haiti will be celebrating our 72nd anniversary on January 1
Tom and I want to echo our parents' gratitude since the beginning years up to the present. From 1947, when our family was on the field, until now, God has raised up faithful co-laborers to sustain our family and the ministry. You have been our backbone and our supply line! You have held us up through your prayers, support, letters, visits to the field, and the sharing of your talents. We planted, you watered, and God gave the increase.
"Now he who plants and he who waters are one, and each one will receive his own reward . . . ."
(I Corinthians 3:8)
The vision God gave our parents was one of launching deep, discipling, and spiritually building believers through the study of God's Word. The verse in Isaiah 37:31 "…shall take root downward, and bear fruit upward" became their heartbeat for the ministry and remains our focus to this day.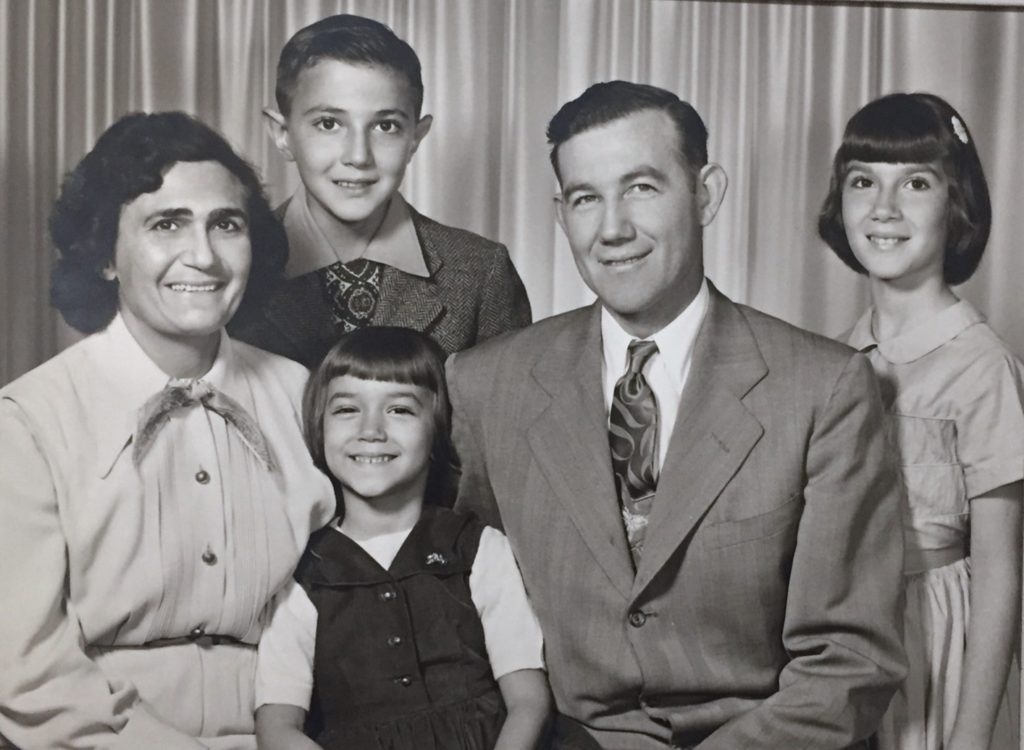 Winter Calendar
January 9-18: Construction Project
January 19-26: Medical Clinic
January 26 – February 2: Dental Clinic
February 1-2: Ladies Retreat
February 8-9: Men's Retreat
-Tom, Sarah, and Pastor Dieupie