Summer 2020 Newsletter

Coming Back Full-Time to Hosanna Ministries
Four years ago, the Lord raised Pastor Dieupie up "as an occasion for testimony" in the Haitian Senate. Judging from uncommon circumstances, we were obliged to admit that incidents seemingly had a touch of divinity on them. How could an evangelical pastor overwhelmingly win a #1 seat in the Senate following years of incumbents of wealth (and corruption) and do it with no substantial backing—only minimal contributions from poor citizens? The only answer was that his amazing appointment was of God. Though his was a six-year term, his resignation came after the four-year mark, and is permanent. We believe that the promise God gave us four years ago when Pastor Dieupie became Senator Dieupie has been accomplished. "But it will turn out for you as an occasion for testimony." (Luke 21:13) God has used his testimony time after time to display justice and truth. The Senator's record is clear before all who know him in the Parliament, and it will be displayed clearly again on God's judgment/accountability day. "He [God] sent a man . . . ." (Psalm 105:17a)
Library Books Instead Of Camp Scholarships
Sadly, COVID-19 is responsible for canceling our camps at Camp Bossier by the Sea this summer. However, another immense need has presented itself! Our Baptist Theological Seminary of Haiti has a library that is in desperate need of academic reference materials. We feel a necessity to rebuild an efficient library for our students. We are establishing a Library Fund for those who would like to help us accomplish this worthy objective. "Study to show thyself approved unto God, a workman that needs not to be ashamed, rightly dividing the Word of Truth." (II Timothy 2:15)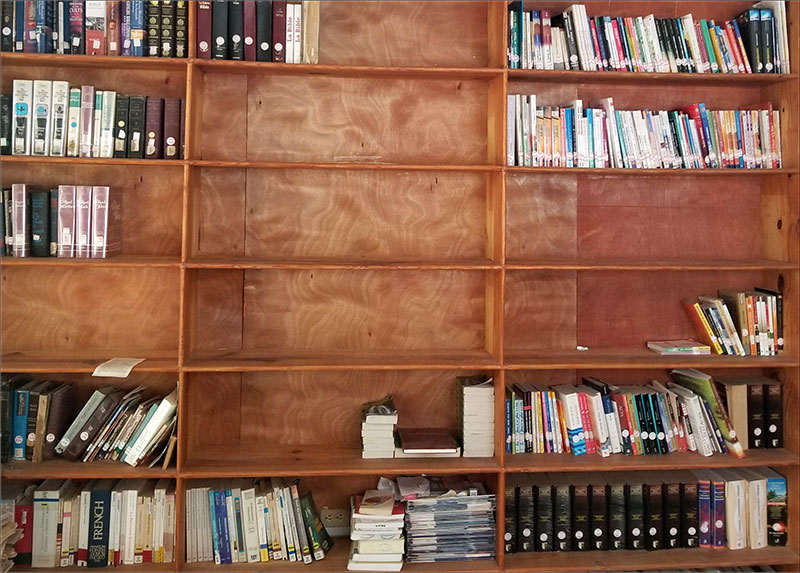 Haiti Braces for Peak of Pandemic
The COVID-19 virus peak is projected for July. Presently, there are 2,124 cases with 44 deaths, and numbers are rising daily. In a country where cleanliness and sanitation are not priorities, the ability to practice hygiene is very difficult. Some textile and similar industries have closed, and a few other businesses (as some banks) have suspended operations. Since most Haitians do not have bank/credit cards, what little money some may have in the bank is not accessible. In a country where unemployment is 70 to 75 percent and the economy was already bankrupted before this pandemic, only God knows what will become of our beloved Haiti! Please pray!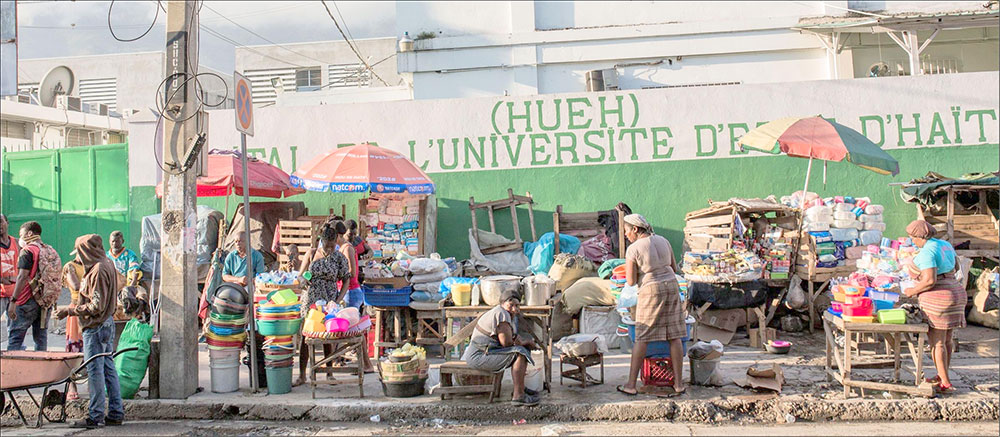 However—on a Higher Note—Spiritual Victories Continue to Come in!
The pandemic news from all over the world has prompted serious questions about eternity in the hearts of many Haitians. Since Hosanna Radio is the only Christian station in Jacmel vicinity, the station manager, Josue Sanon, is reporting that unbelievers are stopping him on the streets and telling him that they are listening to our station. Since the end of March there have been close to 180 professions of faith. Among those who have accepted Christ was a man who insisted that Brother Belizaire come to his house that very day and have a service with him to burn all his satanic fetishes. Another one was a 19-year-old young man who, after praying, shared that his mother had died just the day before and was not even buried, yet he felt he HAD to accept Christ immediately! A Catholic priest told one of our pastors that he has started listening to our Sunday morning church service before going to perform Mass. The four men who cover the radio hotline 24/7 are Deacon Beliziare (on right) and Pastors Aly, Enock, and Jonas. They are reporting not only salvation decisions but also scores of rededications from those who are saying, "I have wandered away from God and I want to come back!" Please continue praying for souls.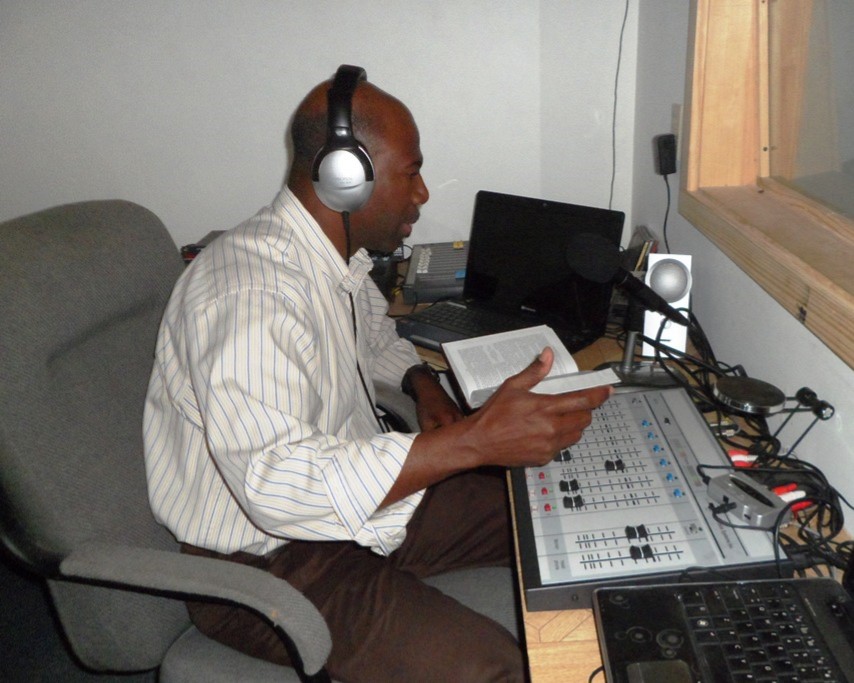 Medical Clinic – a Wonderful Success
Eleven hundred patients in five rural areas in sister churches were ministered to! This clinic took place two weeks prior to COVID-19 invading their shores – praise the Lord! The Lord graciously supplied meds to treat patients with high blood pressure, diabetes, endemic scabies, numerous infections, worms, and malnutrition, along with so many common aches and pains. Our team was excellent, with Drs. Patrick Hawley and Sem Victorin, aided by ReeAnn Slager (NP), Andrew Slager (RN), Teresa Dehmel (RN), Germaine Gilbert (RN), Esther Victorin (pharmacist), and assistants Gail Drake, Sandee Shoemaker, and Kathrine Kuptz (at right). We gave out darling handmade dresses to little girls and boxer shorts and matchbox cars to little boys – all provided to us by two churches: Atkinson Baptist Church in Atkinson, North Carolina, and Sonrise Church in Howell, Michigan. The Gospel was shared in each area with invitations to accept Christ as well as to visit the church.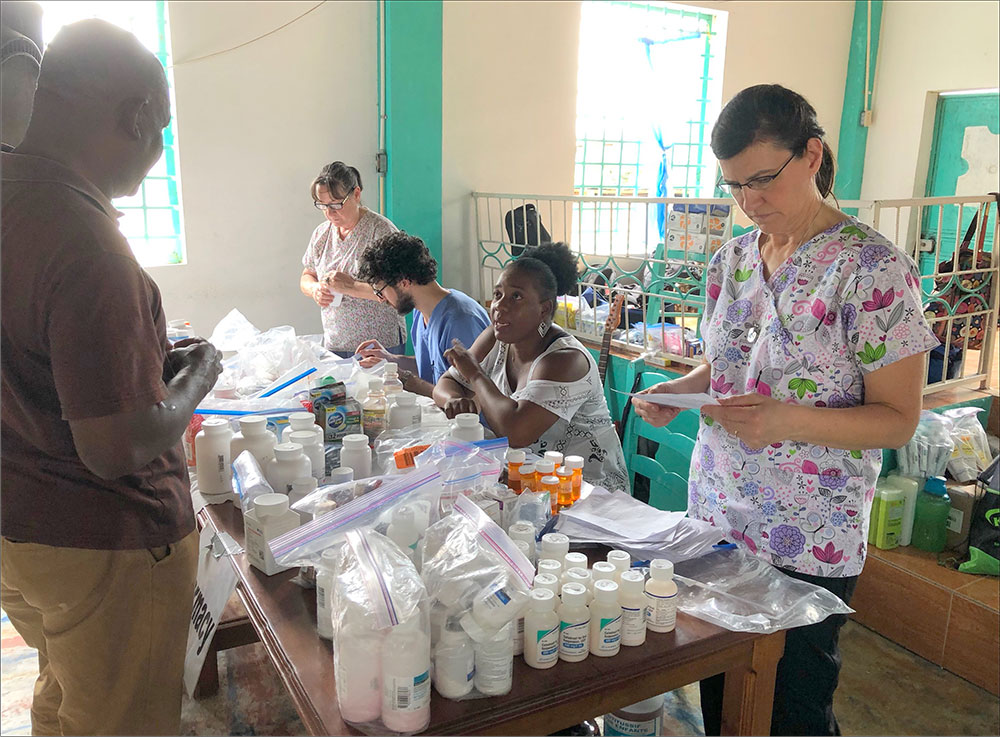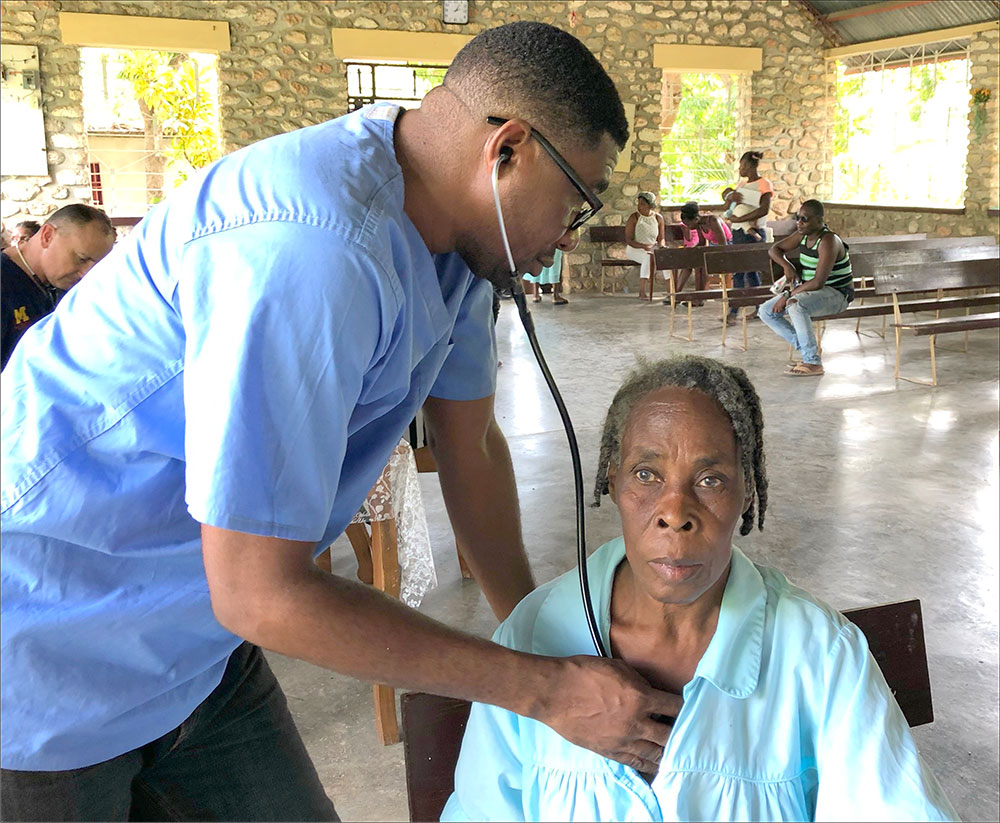 Annual Ladies Retreat
This year's January retreat had a different perspective because of all the political and economic trials that have weighed heavily on families, especially on mothers. The messages by the main speaker, Dr. Yolle-Guida, were particularly pertinent in view of the current stress on families and their livelihood. Dr. Yolle-Guida is founder and CEO of D'Vine Therapeutic Services, a nonprofit organization providing faith-based therapy to women, couples, and families. She spent time developing topics on how to live godly as individuals, wives, and mothers. Marjorie Cadet (Pastor Salomon's wife) encouraged the women to use godly wisdom combined with common sense in handling the family's finances. There were many questions following each session. Our camp was packed out with 198 ladies this year. Half of them slept on the cement floor in the all-purpose building without one complaining word!! We are so blessed to minister to spiritually hungry souls!!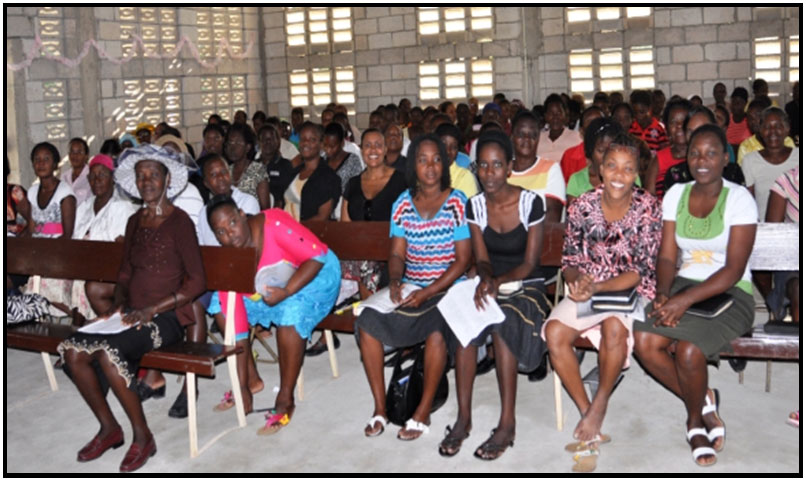 Thank you!
We thank God for each of you, our co-laborers!
Tom, Sarah, Pastor Dieupie